YouTube Channel
Name Generator
Enter words below to get started.
What is a YouTube Channel Name Generator?
You probably have a few name ideas floating through your head. Unfortunately, a lot of the obvious names are taken. You need to come up with a different name when compared to the competitors. That is where a YouTube domain name generator can assist.
A YouTube name creator is going to take the information provided and help generate a good YouTube name. For example, even though the name "BestGamers" and "Pewdiepie" might be taken,  there could be similar names out there.
Name generators typically do the following:
Help brainstorm name ideas 
Check name availability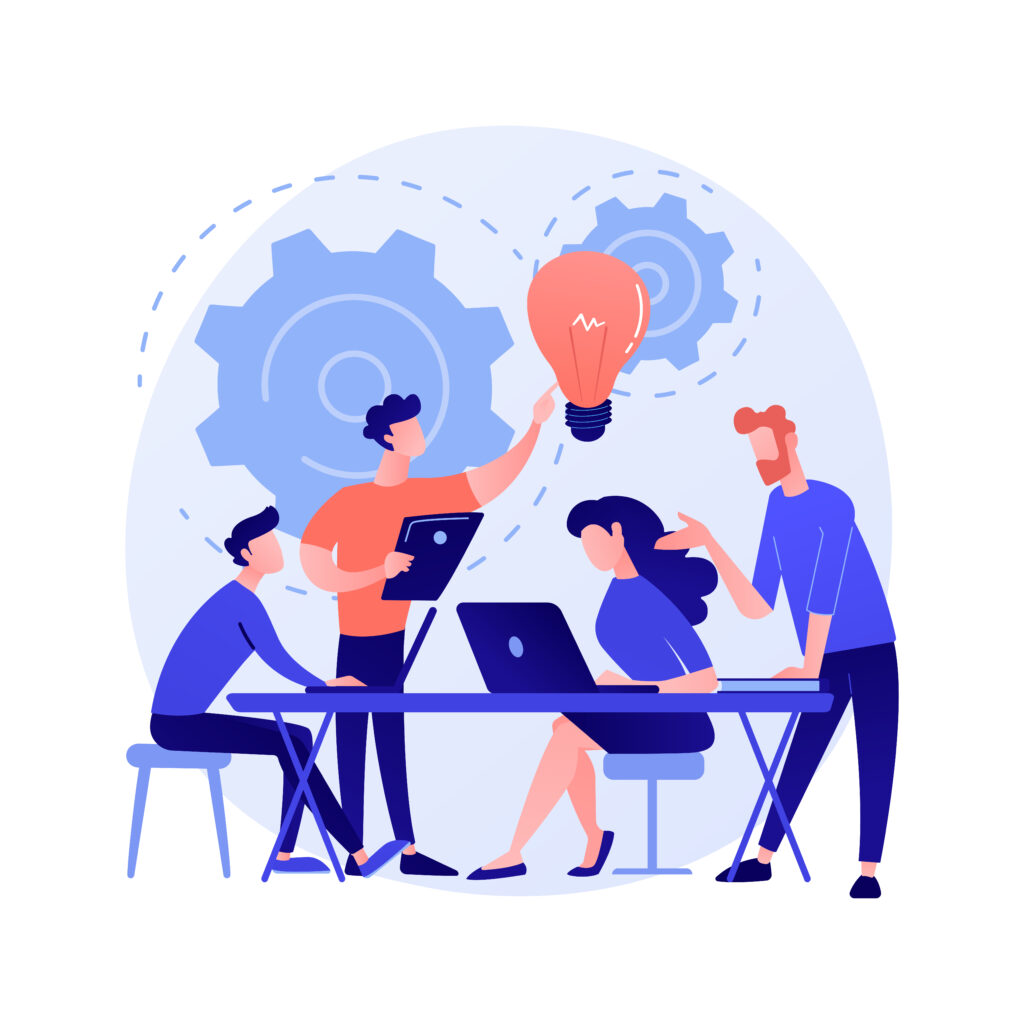 Why Should People Use a YouTube Name Generator?
Tips for Generating YouTube Channel Name Ideas
Spelling
Make sure that the name of your channel is easy to spell. If no one is able to spell the channel, no one is going to be able to find it. For example, if channels have purposely misspelled their name, this is only going to cost followers. Make sure the name of the channel is easy to spell. 
Brevity
When it comes to generating a channel name, shorter is always better. The longer the YouTube channel name is, the harder it is going to be to remember. Keep the name short and make sure it sticks. That way, the channel is always at the front of the minds of the viewers. 
Unique
Of course, domain availability is important. You want to make sure that your domain name is available. At the same time, even if the name is available, users also need to make sure that it is sufficiently different from other channels. Otherwise, you may unwittingly direct traffic to your competitors. 
Global Nature
Owners should also think about how the name of the channel is going to translate. Remember that YouTube is a global platform. Therefore, people who speak other languages may be watching the videos. Make sure the name of the channel is relatively easy to translate.
Avoid Numbers
A lot of YouTube channel names have numbers. In general, stay away from numbers. Do not simply tag on a few numbers at the end. People are going to forget these and they are simply going to gravitate to the channel that doesn't have any numbers in it. This is just another way that users will direct more traffic to your competitors. 
Consider SEO
Remember that this is a social media platform. Owners have to think about common terms and phrases that people who are looking for the content are going to use. That way, users can make your channel even easier to find. 
Stay Away from Suffixes and Prefixes
When people are trying to remember the name of YouTube channels, they are likely to forget about suffixes and prefixes. 
Wordplay
Even though it is important to make sure that the YouTube channel name is easy to spell, it is okay to branch out a little bit. If users take advantage of wordplay, they may come up with some creative YouTube channel names. 
Topic
The name of the YouTube channel should have something to do with whatever it is about. If the name of the YouTube channel is not related to the subject of the videos, your followers are going to be disappointed. 
Examples of strong YouTube channel names
ProGamer — This is a strong YouTube name because it is obvious what the channel is about. It is clear that this is a gaming channel that is targeting other gamers. 
Good Mythical Morning — This is a creative YouTube name that is clearly about fantasy. If you watch this person's videos, you know you are going to be entering a fantasy world.
Ownage Pranks — This channel has a colloquial name that is obviously about playing pranks on people. It is short, to the point, and easy to remember. 
College Humor — One of the most popular YouTube channels in the world, it is obvious that this is a channel that is aimed at edgy humor. It is tailored to high school and college students. 
Dr. Pimple Popper — With a handle like this, is obvious that this is a channel that is focused on the healthcare field. Pacifically, people who watch these videos know they are going to learn about Dermatology.
Epic Rap Battles — This is another popular YouTube platform. Hip-hop is a popular music genre today and it is clear this channel is about rapping. 
How To Register Your YouTube Business Name: Step-by-Step
First, sign in to YouTube. Do this using your computer or mobile device. 
Next, click on the profile picture. This is the top right corner. Select the drop-down menu option that is titled "your channel." 
If there is not already have a channel, you will be asked to create one. 
Then, check the details. The Google account name will already appear. Then, can confirm the selection and create the channel. 
If trying to create a channel that is going to have more than one manager, there is a slightly different process. In order to create a business name for a YouTube channel, the steps include: 
Sign in to YouTube. Again, do this either using a computer or a mobile site. 
From there, navigate to the channel list. 
At this point, users can either choose to create a new channel or use an existing brand account. If you want to create a new channel, select this option. If users want to create a YouTube channel for a brand name that is already managed, choose the brand account from the list. If the brand account already has a channel, an error message will appear. If you would like to edit an existing brand account, select this option. 
If users are creating a new channel, fill out several details. Then, select the "create" option. This will create a new brand account. 
For multiple people managing the account, add a channel manager. From the settings screen, navigate to this option and indicate channel owners and managers. 
Frequently Asked Questions
How long does it take to create a YouTube channel? 
It does not take very long to create a YouTube channel. If you already have a Google account, this process should not take you any more than a few minutes. If you want to add multiple managers to your channel, it may take a little bit longer. You should be able to get your YouTube channel up and running with just a few clicks.
How long should the name of my YouTube channel be? 
Your channel name has to be long enough so that people know what you are creating videos about. On the other hand, you should not make your YouTube channel name too long. If your kennel name is too long, people are going to have a hard time remembering it. 
What should I do if the name I want is already taken? 
If the name you want to use has already been taken, you have several options available. For example, you can use a YouTube channel name generator. You can enter the desired name and take a look at some of the related names that come up. If you really want to use that channel name, you could consider purchasing that channel name from the other person. If that person already has a lot of followers and subscribers, this is probably not going to be possible. 
How many categories do I have available for my videos? 
YouTube has a total of 15 separate categories for videos. People are going to use these categories when they are looking for videos they would like to watch. Keep these video categories in mind when you are trying to decide what type of content you would like to produce. 
How do I create the best YouTube videos possible? 
If you would like to create the best YouTube videos possible, you have to start by picking the best name. That way, your channel is relatively easy to find. Once you start producing videos, you should try to interact with your viewers. Collect feedback from them. See what type of videos they would like to watch. That way, the videos you produce in the future will be tailored to meet the expectations of your viewers. If you let your viewers know that you care about their feedback, they are more likely to be loyal to your channel.